Intelligent
Mobile

Marketing
SaaSMobi Is The Ultimate Mobile Marketing Platform For Online Marketers.
Build Mobile Web Sites in Minutes!
Build Multi-Lingual Mobile Sites
!
Create iPhone & Android Web Apps
!
Create Mobile Landing Pages
Why Are So Many Marketers Using
SaaS

Mobi?
Savvy mobile marketers choose SaaSMobi for a number of reasons...
No need to download software. You can access everything you need from within the member's area using ANY internet connected device
SaaSMobi includes professional solutions preferred by marketing professionals. Feature-rich, commercial tools that work flawlessly.
SaasMobi tools are not only among the best solutions but they are also incredibly quick and easy to use. No technical skills are needed.
SaaSMobi offers outstanding value for money starting from as low as $17/month on our business annual plan!
SaaS

Mobi
includes a complete resource for mobile marketers
made up of the latest mobile marketing scripts and tools. No need to download software,you can do everything inside the members area using any internet connected device.


SaaS

Mobi
Has Everything You Need!
SaasMobi has everything you need for your mobile marketing business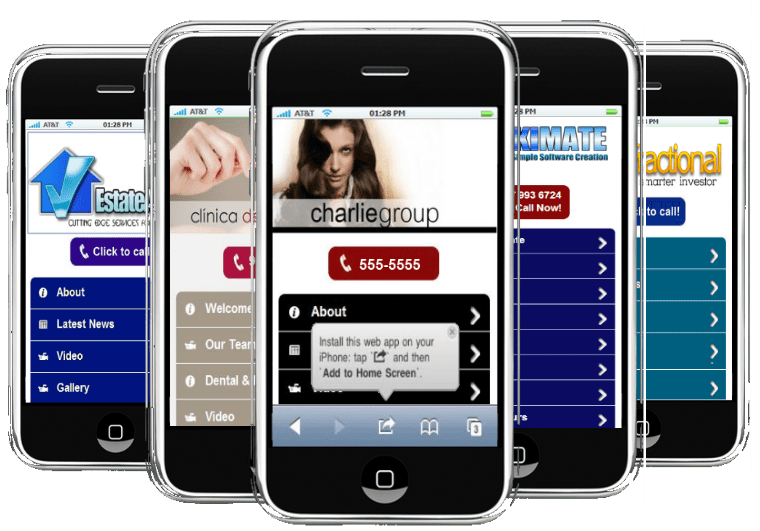 Build Stunning Mobile Web Sites In Minutes
using own online web site builders, you can build beautiful mobile web sites for yourself and your clients in minutes! Fill in the blanks, select colours and out pops the mobile web site...you can even upload your web sites directly to any web server from within the members' dashboard!
Multi-Lingual Mobile Solutions
Included in the SaaSMobi toolbox are TWO multi-lingual solutions. Build multi-lingual landing pages that then feed into mutli-lingual mobile web sites.
Not only can you type in any foreign language characters but you can also build right to left language sites including hebrew and arabic.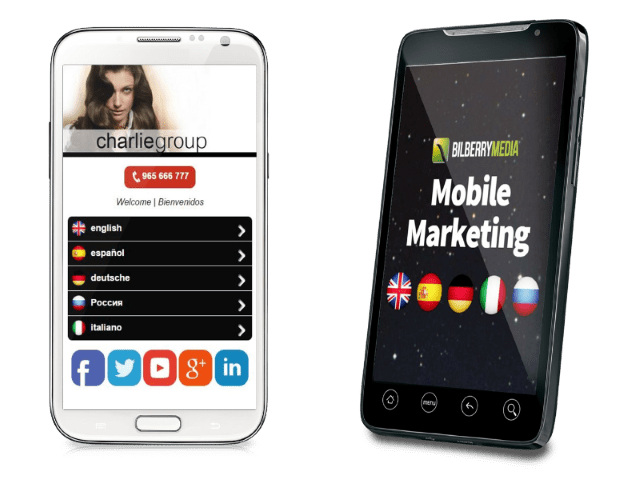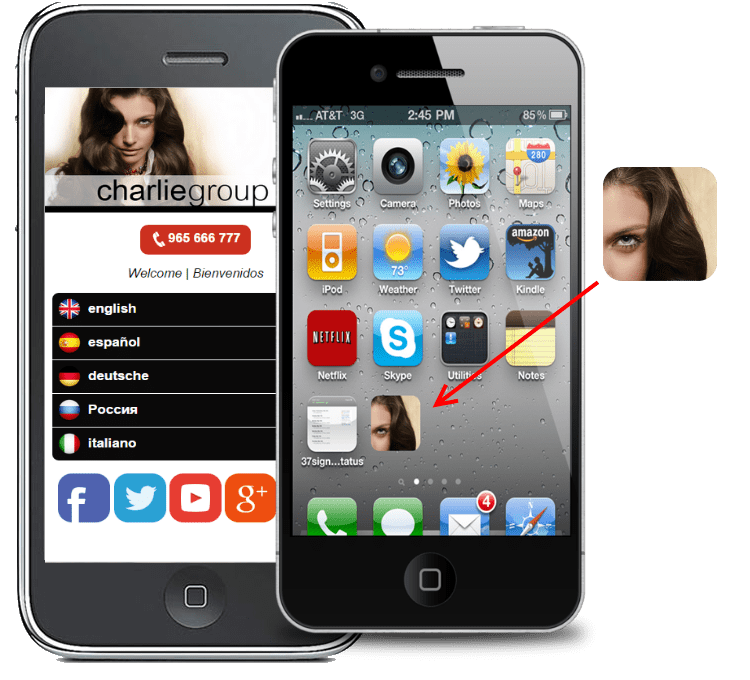 iPhone & Android Web Apps
Turn ANY mobile web site into a web app with our web app generator. It's super easy and very quick to use. Literally fill in a few blanks and your code is ready to download!

Of course you'll need to have icons for your mobile apps but no worries there either...our mobile icon maker will take any image you choose and generate all of the right sizes you need for your web apps.
MOBILE ICONS SETS INCLUDED
In your membership package you'll find all the royalty-free mobile icons you could need including round and rectangular icon flags for every country in the world.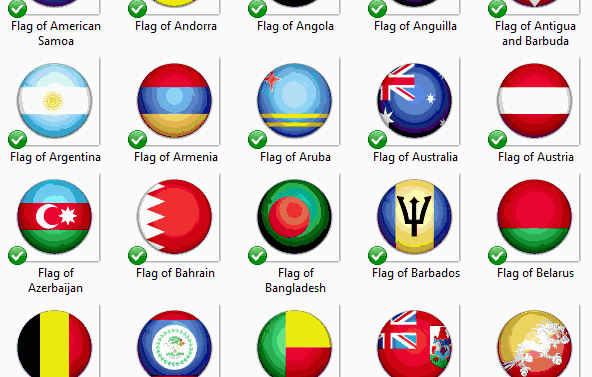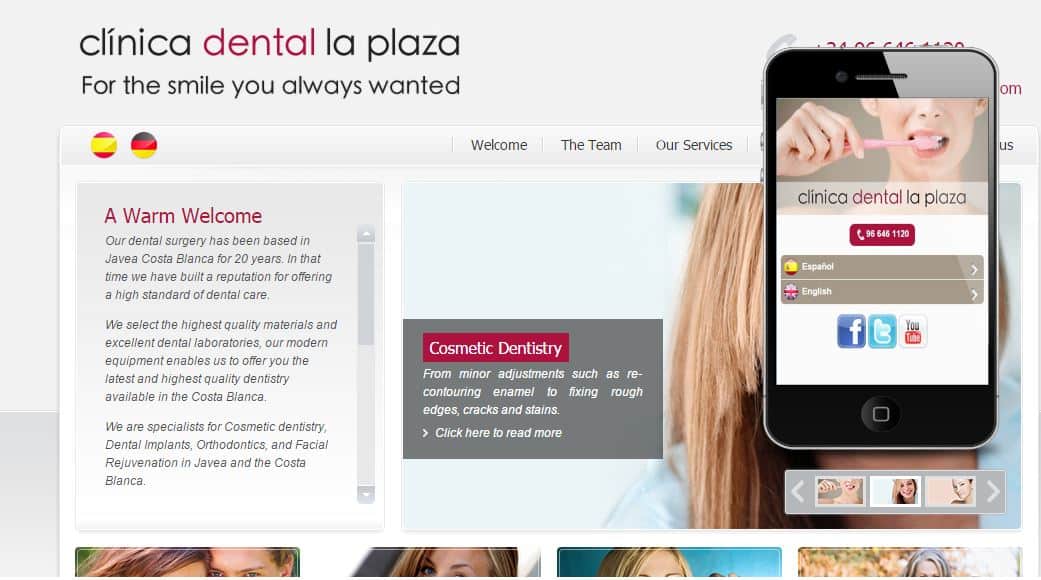 Mobile Redirect Script Generator
Generate mobile redirect scripts with a few clicks. Paste the code into the header section of the main web site and then everyone who accesses the main site from a mobile browser will be automatcailly redirected to the mobile site.
REPUTATION MARKETING MODULE
Brilliantly simple-to-install, very powerful reputation marketing module. Set up takes a few minutes. Reputation Marketing is a must for ANY business.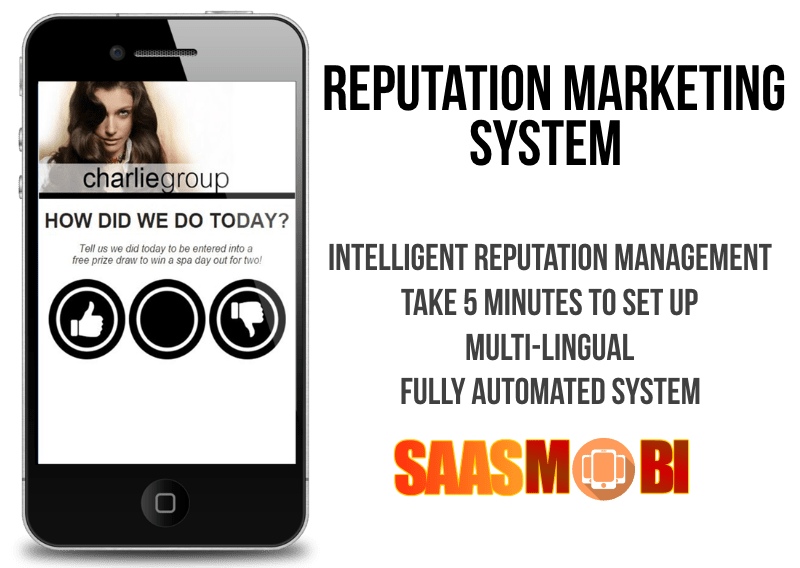 That's Cool… But What Else Does
Saas

Mobi
Offer?
SaaSMobi is an evolving platform, continually expanding to include the latest marketing tools for the mobile internet. For example, we have just included a simple, yet effective, Reputation Management tool within the mobile web sites and that tool will be available as a standalone option too.
Consectetur adipiscing elit. Integer nec odio. Praesent libero. Sed cursus ante dapibus diam. Sed nisi nulla.
Our mobile sites include reputation management services to enable customers to give their feedback. And, we have a separate Reputation Management module available too.
We offer a number of premium services including one-on-one consulting and mentoring. Please note that we have very limited availability.
SaaSMobi is web-based which means you can use it from PCs and Macs and ANY internet device - including smartphones!
What our customers say about
SaaS

Mobi
...
I just want say THANK YOU...I just made a quick $100 from two clients within a day of upgrading to this platform. I really appreciate the low price. This is a intuitive tool and very powerful. Great product!
Frederico Carpio
What a find! I'm a very happy camper...
Rick Wright
With
SaaS

Mobi
You Have It All!
Choose between our 3 great value payment plans: monthly, quarterly and annual.
Pay Monthly
BUILD UNLIMITED
6 Mobile Web Site Builders

Mobile App Generator

Mobile Icon Generator

Mobile Site Checker

Legal Pages Generator

Mobile App Guide Generator

PLUS

Reputation Protection Module
Pay Quarterly
BUILD UNLIMITED
6 Mobile Web Site Builders

Mobile App Generator

Mobile Icon Generator

Mobile Site Checker

Legal Pages Generator

Mobile App Guide Generator

PLUS

Reputation Protection Module
Pay Annually
BUILD UNLIMITED
6 Mobile Web Site Builders

Mobile App Generator

Mobile Icon Generator

Mobile Site Checker

Legal Pages Generator

Mobile App Guide Generator

PLUS

Reputation Protection Module
Frequently Asked Questions & Answers
Why should I get a membership?
Mobile is already more significant than the traditional internet and it's popularity is gaining every month. membership to SaaSMobi gives you ongoing access to the latest mobile marketing tools plus all updates.
What happens if I cancel my membership?
Should you ever decide to cancel your subscription, everything that you create with SaaSMobile will continue to work. You just won't have access to the SaaSMobi toolbox, ongoing development or future updates.
Is there a limit to the number of mobile sites, landing pages, redirection scripts, mobile icons, web apps etc that I can make using SaaSMobi?
Once you are a member, you can build UNLIMITED applications with SaaSMobi both for yourself and for your clients. in fact, we've designed the platform to make it as easy as possible for you to clone your projects.
Are the tools internationalized (i.e. working in different languages)?
The actual applications are in English BUT we have built them so that they can be used to generate multi-lingual products. This includes using foreign characters AND even right-to-left languages.
I am interested in your consulting services. Where can I find out more about that?
We have a limited number of spaces available for consulting/mentoring services. These services are run via skype and email. Please open a support ticket to find out more.
Where can I read more about the SaaSMobi App Builder?
The SaasMobi App Builder is an advanced drag n' drop app builder. It also includes a white label Push Notification service so you can brand the service for clients and give it to them via a a page on your web site and in your own branded mobile app.More details are available in the members' area.
Do you have a money-back guarantee?
Absolutely! If you're not delighted by the service, we don't want your money. Just open a support ticket within 14 days and we'll refund your money in full and cancel your subscription.
Do I need any technical skills to use SaaSMobi?
All of the SaasMobi tools have been developed to be super-easy to use. You don't need to know any coding skills. If you can copy and paste, you'll be fine. And, if you do need help, just open a support ticket and we'll be delighted to help.
Copyright 2013- 2021 - SaaSMobi- All Rights Reserved